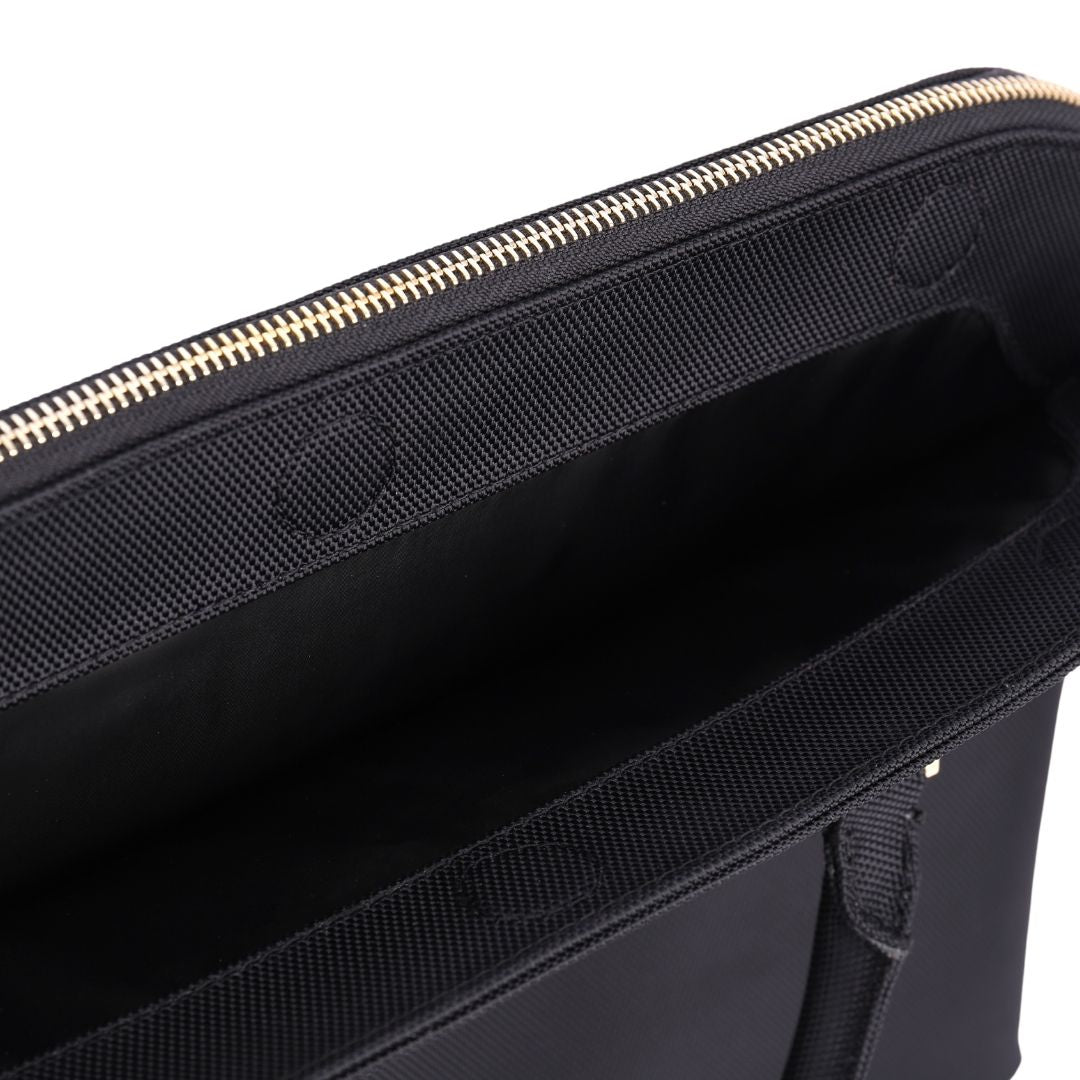 PATENT-PENDING INNOVATIONS
We embarked on the design journey by first eliminating the most common concerns that women had with other concealed carry bags. 
Zippers that could jam in a moment of stress? Out. 
Magnetic closure that is easy to operate and increases your draw speed? In. 
CROSSBODY STRAPS
Your fit, your way. Our easily adjustable cut-proof crossbody straps give you the freedom to wear your purse over the shoulder, across the body and every position in between, so you can access your weapon at a moment's notice without any fumbling. Would-be thieves beware! Screw-lock carabiners secure your strap to your purse.
MAGNETIC CLOSURES
We say NO to outdated (and dead giveaway LOUD) Velcro. Instead, our ultra-smooth magnetic closures were meticulously designed to pair with your own go-to holster, so you can quickly access your weapon in one snap.
SPACIOUS CAPACITY
Monday is a laptop-sized bag perfect for your Monday routine: working at the office or a coffee shop, with plenty of room for your personal firearm. Our bag is here to be your companion at work, on the town and wherever your travels take you.
EASY ACCESSIBILITY
When you're faced with a life-or-death situation, we believe your protection should be just one snap away. Your IWB/OWB holster fits snugly into Monday's interior tactical belt, secured with rare earth magnets so you can silently access your firearm at any time without unzipping an interior compartment.
THEFT DEFENSE
Leaving home with your concealed carry weapon shouldn't put you at risk of robbery. A strong anti-cut strap keeps your purse on your body, while two-way zippers give YOU control over who gets in. To top it all off, your crossbody strap clips are beautiful light gold screw lock carabiners. Make my day!
FASHION FORWARD
Safety and elegance, all in one stunning package. Our purse is made with luxurious premium materials that won't snag or fray with time and designed for sophisticated style that matches your personal aesthetic, empowering you to proudly carry without sacrificing your style.